Licensed Dallas Plumbers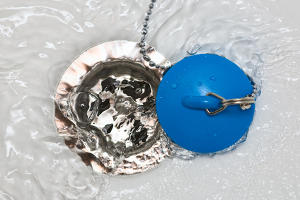 If you have a plumbing related issue that you need to have a skilled and professional Dallas plumber assist you with, call the professionals at Jar-Dab Plumbing, Inc.. See what they can do for your home and businesses' plumbing needs. Our experienced staff has the knowledge and the experience to provide you with the quality services that you need for your home.
If you are seeking a plumbing technician to take care of your repairs, call the plumbing services that have worked over the years. We have the right equipment and technology to incorporate repairs in your home in Dallas, TX.
Not only can we deal with leaky faucets, sinks, and toilets, but much more because we are the plumbing techs who care about the condition of your plumbing and will do whatever it takes to make it fully functional once again.
You will be amazed at the type of plumbing work that we do. Call us before trying to take on your plumbing on your own. You will be fully immersed by our professionals.
Plumbing Repairs in Dallas, TX
Having faulty plumbing does not mean that you have to deal with commodes that no longer flush or leaks that come from your faucets all night. The experts at Jar-Dab Plumbing, Inc. are trained to detect the cause of any plumbing problems you have.
We never stop working for you because we know how important an investment of time and money your home's plumbing is. Don't dither to give us a call whenever you notice that something has gone majorly wrong with your plumbing.
Never underestimate what our Dallas plumbers can do for you. Your home should be free of all types of problems, especially plumbing repairs. We're the Dallas plumbing repair techs that care about your home. We want the best for it and will go the extra mile for the plumbing.
Dallas Drain Cleaning Service
Your drains are the main veins to the home. They take water in and take waste water out. But when something blocks the flow, the water has nowhere to go and usually ends up inside the home causing lots of damages. The following damages are could occur with a clogged drain:
Damaged floors
Furniture ruined
Wall and ceiling damage
Contact us for Dallas drain cleaning services. We want you to have a good experience with our service. Let our pros take care of your drainage problems. We'll help make you feel safer for when your drains are being not being so cooperative.
If you want to hire qualified plumbers in Dallas, contact us at 972-625-0083 and have ours guys arrive to your home or office in a prompt and efficient manner.