Exceptional Frisco Plumbers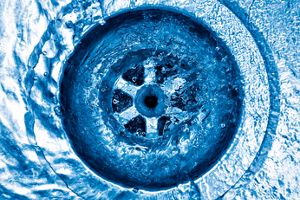 At Jar-Dab Plumbing, Inc., we offer well trained, highly skilled and capable techs who can handle any plumbing related issues that you have. These are the things that you should expect from a quality plumbing tech. If you are building a new home a Frisco plumber can provide you the plumbing installations that you need. Meeting all requirements to pass inspection and providing you with a plumbing system that will remain trouble free for years to come.
Jar-Dab Plumbing, Inc. provides many plumbing services that you may use. Whether you plumbing needs include repairs, sewer repairs or even emergency services the staff has you covered for all of your needs call today and see what out experts can do for your plumbing service needs today.
New kitchen and plumbing fixtures could save you money on your monthly water bill. So many of us ignore our water bills and just pay them without much thought. You never notice them until they are too high.
If your bills are high, it sounds like you might be in need of new plumbing fixtures, whether you need them for a remodel or an addition in Frisco, TX.
Plumbing Repairs in Frisco, TX
When seeking Frisco plumber who can take on your tough repairs, from minor leaks to bad pipes and drains, you can depend on Jar-Dab Plumbing, Inc.. We offer our plumbing repair service to our customers because we are local and know what it's like as we attend to:
Pipes
Drains
Toilets
Faucets
When it comes to Frisco plumbing repairs, we do them right so that you won't have to pay for higher plumbing bills. We make the experience less of a stress and more enjoyable. We are experienced and with our experience; you'll have repairs done professionally.
Frisco Drain Cleaning Service
There are countless of ways in which a drain cleaning to your clogged drains can be successful. A clogged drain can be devastating to a homeowner and that's why there is the need for professional drain cleaning. We take away the problem fast.
There are different methods of drain cleaning that we do as it all depends on the type of clog you have. Inspections are normally done beforehand because there may be something sizable blocking the drains that is causing the problem.
When it comes to your Frisco drain cleaning, it's crucial to realize just how much of an impact that our professional cleaning will have. No longer will you have to deal with clogged drains as all you got to do is call us first.
Whenever you need professional and experienced Frisco plumbers, call Jar-Dab Plumbing, Inc.. We're the name you can trust as we have been helping the community through repairs and remodeling for over 26 years.
What Our Frisco Customers Are Saying About Us