Gas & Electric Water Heaters in The Colony
Our water heater professionals in The Colony have extensive knowledge and experience in the installation of all sorts of water heating systems in home and buildings of various sizes and features. Only through the help of these contractors would you be able to ensure that you choose the best water heater for your home and, on a regular basis, maintain your water heating system to keep it operating at top efficiency. Jar-Dab Plumbing, Inc. is the most reputable The Colony plumber who will be able to lay down the scope of the project on the table for you and put everything you agreed upon at the inception of your contract in writing and then issue guarantees as to the quality of our work.
Professional Water Heater Repairs & Installations
Jar-Dab Plumbing, Inc. is very familiar with all city codes and safety requirements governing hot water tank system installation, and we will see to it that your water heater is safely and properly installed. Call to have our expert plumbers install a hot water heater for your new construction in The Colony.
No matter what type of water tanks you have (gas or electric), we can repair them. All major brands and can be repaired by our honest plumbers. We're the best in Texas and that's the truth. Make your The Colony water heater repair problems go away by calling us today.
Efficient Water Heaters
We offer energy efficient gas hot water tanks and electric hot water tanks of every size to meet your specific needs. Only a professional plumber should install a new hot water heater. An incorrectly installed water tank not only endangers you and your household, it violates state and local codes.
---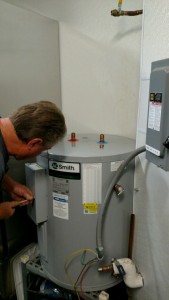 When it comes to electric water heater services in The Colony, you can rely on Jar-Dab Plumbing, Inc. for top-notch expertise and exceptional customer satisfaction. Contact us today at [phone number] to schedule a service and experience the difference we can make for your plumbing repairs […]
Learn More About Electric Water Heater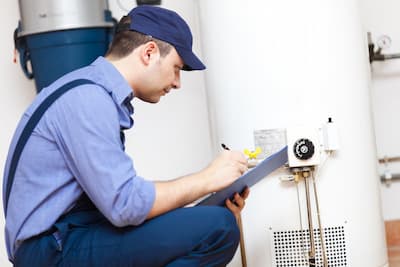 When it comes to gas water heater services in The Colony, you can rely on Jar-Dab Plumbing, Inc. for top-notch expertise and exceptional customer satisfaction. Contact us today at [phone number] to schedule a service and experience the difference we can make for your plumbing repairs […]
Learn More About Gas Water Heater
---
The Colony Water Heater Technicians Provide:
Water heater repairs
Electric water heaters
Gas water heaters
Water heater installation
Tankless water heater repairs
Hot water heaters
Electric water heater repairs
Gas water heater repairs
Hot water tanks
Hot water heater repairs
Water heater services
Hot water heater installation
---
Recent Water Heater Related Articles
Pro Plumbing Tips On Water Heaters From The Colony Plumber

Water heaters with tanks are almost continually under a tremendous amount of stress because they operate non-stop even when you aren't using hot water. Which means that they require significantly more maintenance and repair than almost any other plumbing fixture. Our The Colony plumbers at Jar-Dab Plumbing, […]

How "Green" Is Your Hot Water Heater in The Colony?

Learn more about how your water is heated and about how much water and energy you could be conserving by switching to a tankless hot water heater (instant hot water heater). Tankless water heaters can save water and energy. They also (because of this savings) can […]