Experienced The Colony Plumbers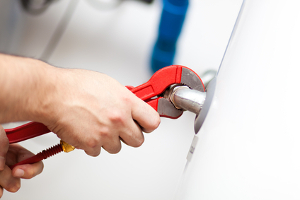 There are many times when you will have to call on the services of a plumbing contractor in Jar-Dab Plumbing, Inc.. When you have to call on a plumber in The Colony you want to ensure that you are calling on the best one that you can get your hands on. Our staff has years of experience and knowledge in the plumbing industry and can provide you with the quality in service and workmanship that you should desire for your home in The Colony, TX. So pick up the phone and give them a call today.
What kinds of services might you need from Jar-Dab Plumbing, Inc.. These could include services such as having a new sewer line ran, a water heater swapped out, or even plumbing services whenever you are having an emergency. No matter the type or the size of plumbing services you need you can be sure that our experts have you covered.
Plumbing Repairs in The Colony, TX
There are advantages of hiring The Colony plumbers at Jar-Dab Plumbing, Inc. for a variety of reasons. Whether you realize it or not; plumbing is not easy work and can present lots of unexpected challenges. Our professional plumbing repairs in The Colony can:
Provide you with the quick plumbing services
Take on repairs that are hard to get to
Offer knowledge on plumbing issues
There are plenty of reasons to hire a plumber. You'll find that they can be there whenever you need them to take on your issues whatever they may be. We're convenient and perform repairs fluently. Don't just let any plumbing techs take on your repairs.
The Colony Drain Cleaning Service
Plumbing maintenance is one of those services that a lot of people just do not think about much. We flush our toilets without much thought, turn on our faucets without thinking and take from granted other areas of our plumbing. But when they stop working, we shake our fists at them and become frustrated. It doesn't seem fair to have drainage clogs, especially when you take care of your plumbing.
But- problems will arise if scheduled maintenance is not done on your drains. If your child has dumped his favorite toy, or you have flushed too many paper towels as substitute for toilet paper down the drain, you will experience clog problems.
Whenever Jar-Dab Plumbing, Inc. does your drain cleaning in The Colony; we never have to use harmful chemicals or solvents. We use safe and modern equipment to get the job done right. Sometimes all your drains need is a professional attending to them.
For details on how you can benefit from The Colony plumbers at Jar-Dab Plumbing, Inc., for drain cleaning and more, call 972-625-0083. Scheduled maintenance and knowledge are what makes us who we are.
What Our The Colony Customers Are Saying About Us