The Colony Garbage Disposal Service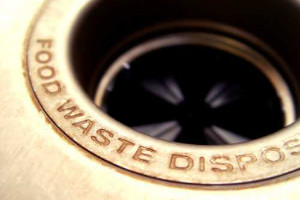 When you buy a new garbage disposal in The Colony, installation instructions are included. But before you scrap your old disposal, check the manufacturer's warranty because some warranties cover parts and labor for 5 years or more which could possibly save you time and money of purchasing a new one. We will use our professional expertise for the installation because we want yours to work efficiently. Call today and have it done right. Disposals have become a very important appliance to almost every kitchen in America. Instead of flushing food and other remnants down the drain and getting a clog in your lines, disposals quickly dispose and liquefy them.
Professional Plumbing Services
Dealing with a broken disposal can be very frustrating. It may only need minimal maintenance or a major makeover but you will not know this until a plumber inspects it. We will get yours working again safely.
Garbage Disposal Services
Garbage disposal installations
In sink aerator
Commercial garbage disposals
Clogged garbage disposals
Garbage disposal replacement
Garbage disposal repair
Avoiding Problems with Your Garbage Disposal
When using a disposal, make sure you flush it with plenty of water, at least two gallons per minute. If something has been put in the disposal that shouldn't have been, the use of a professional The Colony plumber is required:
Metal
Rubber
Glass objects
Fibrous food waste
Maintaining your Disposal
You might think that just because you have a disposal that anything can be digested. A The Colony garbage disposal is used for some foods not all. Some items can safely be trashed and not harm the blades of the disposal itself. A good disposal is able to last, with proper maintenance, for 10 years.
Types of Garbage Disposal Installations
Garbage build up in the kitchen is very common. Many types of disposal methods and techniques have been implemented in order to rid the home of garbage issues. The following disposals are common in households in Texas homes:
Feed disposal
Batch feed disposal
Septic tank disposal
Common Disposal Problems
There are lots of things that can go wrong with your disposal. They may be obvious or they may be non-apparent. Either way, have your disposal looked at by our plumbers. Call us for when the following problems go wrong with your disposal:
Unit will not turn on
Unit jams
Leaks
Clogs
If you need an installation or plumbing repair for your The Colony garbage disposal, call Jar-Dab Plumbing, Inc.. We are the plumbing experts that have the time, tools and equipment to handle all types of disposal services.
The Colony Garbage Disposal Experts Provide:
Garbage disposal installation
Garbage disposers
Garbage disposal repairs
Sink garbage disposals
Garbage disposal replacement
Leaking garbage disposal repairs
Garbage disposal removal
Replace garbage disposals
Kitchen garbage disposals
---
Recent Garbage Disposal Related Articles
When Should I Replace My Garbage Disposal?

At some point, all appliances need to be replaced, but it can be difficult to know exactly when it's time to pull the trigger. When you use an appliance regularly, you have time to get used to its "quirks", so you won't notice as it becomes […]

What are Garbage Disposers for in The Colony?

Garbage disposers in The Colony are also popular as food waste disposer or garburator. These are electrically-powered devices installed under the kitchen sink to collect small pieces of food residue during dishwashing. You can find them in between the kitchen sink and the trap. They are […]