Certified Lewisville Plumbers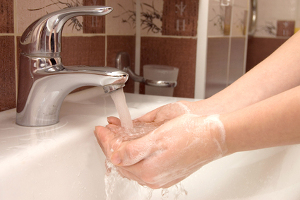 It turns out to be extremely common for people to ignore their day-to-day plumbing issues. Generally, many homeowners brush our plumbing related issues to the side because they don't feel like addressing them right then. They postpone the servicing of their hot water systems or heating systems with a belief that nothing could possibly go wrong. Our Lewisville plumbers can help!
There are many instances, wherein the simple day-to-day issues have developed in to full-blown plumbing emergencies. In such instances, the only recourse is to ask for emergency plumbing service from one or the other reputed service provider. We are plumbing contractors that specialize in high-end services to their clients and customers in different aspects related to plumbing in Lewisville, TX.
Plumbing Repairs in Lewisville, TX
When you're looking around for a plumbing repair service, there are a few things you should consider. Good Lewisville plumbers will take care of any project quickly and effectively. They should also treat your home with respect and ask the homeowner questions about their problems. Lewisville plumbing repairs should only be done by Jar-Dab Plumbing, Inc..
Whether it's a difficult or straightforward problem, our crew will have the experience to handle it. We offer a wide assortment of things that we repair including your heating, backflow, drain, sewer, and much more. Whenever you need the best plumbing techs, contact us and have them done right.
Other crew keeps business hours that you can have your repairs done in. We understand the busy and hectic lifestyle that many of us lead and want to be there for you whenever you need plumbing repairs done. Call and have yours done professionally.
Lewisville Drain Cleaning Service
Your happiness is extremely important to us. If you are not happy with your drains, we'll have one of our techs come out complete the drain cleaning until they are fully cleansed. We want to be your plumbing techs of choice, so we'll do what it takes to ensure that our Lewisville drain cleaning works the first time around.
If you have drain problems and want them taken care of immediately; there is no one better than our crew to attend to them. We are prompt and will get to your problems without damaging any of your pipes.
We offer affordable drain cleaning rates as they will be done by professionals who are courteous, client-focused, and ready to take them on. We want your home or business to be functional when it comes to the drains. We will do whatever it takes to get your drain cleaner.
Contact our Lewisville plumbers and have plumbing done the way it was intended to be. We're very well-informed in all areas of drain and repair services in order to meet your needs.