The Colony Plumbing Repairs Done Right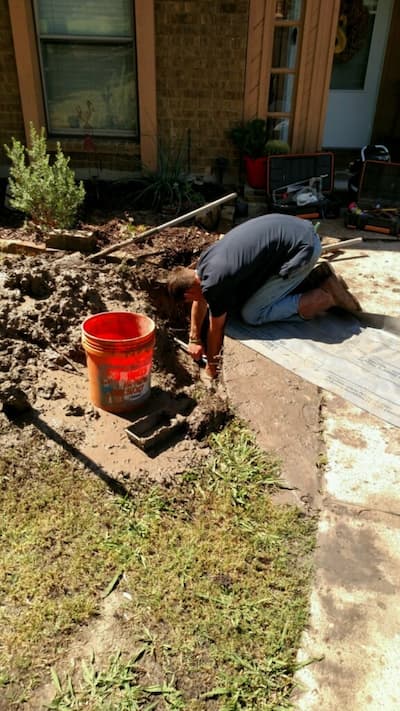 Jar-Dab Plumbing, Inc. handles almost any plumbing project from small to large throughout the community. Our expert plumbers have experience in many different environments, performing The Colony plumbing repairs, installations, and troubleshooting. We offer some of the best plumbing services and guarantees in the area. Not only do we offer repair work needed for our homeowners, but we also stand behind our work. If you're having plumbing issues in your home or business, we can handle any plumbing problem large or small!
We know that it is critical to your plumbing to run smoothly and free of kinks. That's why we make the promise to our customers to deliver customer satisfaction on every repair project that we do. Our plumbing services include repairs and maintenance for your plumbing components.
Our Skilled Plumbers
You do not want an amateur plumber turning something the wrong way, breaking off a tap, or flooding your house, right? So make sure you choose a reliable The Colony plumber for your plumbing issues. You'll appreciate that we are:
Over 26 years of experience
Certified master plumber
Licensed and insured
On-time service solutions
LP Gas certified
Fast & reliable technicians
Plumbing Repair Service
For general plumbing repairs in The Colony, allow our highly skilled plumbers to work on yours. We can do anything you need in order to have reassurance in regards to your plumbing problems. We will save you time and money as we are trustworthy and experienced plumbers who can attend to your:
Water heaters
Drain clogs
Busted toilet seals
Leaky sinks
Satisfaction Guaranteed
Our plumbing work is completed to your satisfaction and is guaranteed. Our plumbing services can be a benefit to you as you won't have to take them on yourself. A fully functional plumbing system and components will help keep your plumbing flowing.
We deliver affordable repairs to our customers. Through low repair costs, we believe that our services are hard to beat. They are always done by certified and licensed plumbers. We want your home or business to have better plumbing.
Outstanding Customer Service
We are able to handle everything from your water heater to shower, toilet or sink. Let our plumbers help get your home or business back to one solid workable plumbing piece. We're skilled, insured, and affordable as we are only concerned about doing the best possible job.
Call our plumbers for The Colony plumbing repairs. By contacting us, you are saving on replacement costs. Our plumbing techs are experienced and always ready to tackle your plumbing problems. We have the experience and equipment for all size jobs.
The Colony Plumbing Repair Technicians Provide:
Plumbing repair services
Toilet repairs
Plumbing leak repairs
Plumbing services
Plumbing repairs
Emergency plumber repairs
Faucet repairs
Water heater repairs
Leak repairs
Water line repairs
Emergency plumbing repairs
Shower repairs
---
Recent Plumbing Repair Related Articles
Tips For Preventing Plumbing Repairs This Winter

When it comes to wintertime in The Colony, the most common plumbing issue is frozen pipes. It's not uncommon for pipes to freeze, leaks to run amuck, or clogs and backups. As a local plumbing company, we find that most of these problems could have been […]

How To Avoid Plumbing Clogs

If you can remember, there were probably those times when your mom scolded you for sticking stuff down the drain. Perhaps it was the toilet, the tub, or the sink, but kids are fascinated by anything that disappears down a hole. What a fun thing to […]