Reliable Farmers Branch Plumbers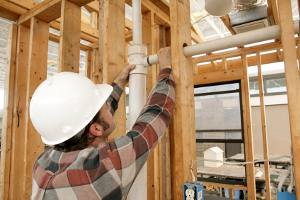 Many times your Farmers Branch plumbers can get to your plumbing system at home without the need to replace. The first purpose of our plumbing service is to provide clean water for all kinds of your household needs; the sinks, the washing machine, the dishwasher, the toilets, bathrooms and so on. The second purpose is to remove the polluted water efficiently after collecting it from various drains without mixing it with the clean water supply. For your plumbing system to work proficiently, it is necessary that the water pressure and gravity be checked.
The main components of a plumbing system are the main water shut off valve, water meter, fixture stop valves, drainage taps and water heater. Our experts can help assess your plumbing and make sure it is up to par with the current plumbing codes, which will save you from problems down the road.
Plumbing Repairs in Farmers Branch, TX
When you need a plumber in Farmers Branch, for plumbing repairs, you need to call on the experts in, who have been in the field for over 25 years. Plumbing problems will not go away by thinking them away. We provide plumbing repairs for the following areas of your home or business:
Bathroom and kitchen drains
Leaks inside the walls
Water heater (gas & electric)
Your drains and your water heater are two plumbing components that can go bad as they age. When they do go bad, they are going to need our professional help as we will make the decision to repair or replace them. Call 972-625-0083 today for quality plumbing repairs in Farmers Branch.
Farmers Branch Drain Cleaning Service
Inside of every single home are drains as they are like a maze that takes water in and waste water out. Your drains are normally in the ground unless you live in a futuristic home. Drain cleaning will keep the lines free of obstructions.
As with many areas of home repair, preventing problems from happening is the best preventative method that you can take. Before hiring a plumber for Farmers Branch drain cleaning services, it's crucial that you make sure your drains are clogged to the point where they need professional attention.
If your drains have backed up before, they will sometime again. If your children have been dumping things they shouldn't down the toilet or you find yourself dumping things into your garbage disposal that will not dispose properly, you will get a clog.
To schedule our drain cleaning plumbing service, call our expert Farmers Branch plumbers and have super fast plumbing service delivered right to your front door. You'll appreciate a drain that is not clogged as it will not backup into your home in Farmers Branch, TX.