The Colony Drain Cleaning Service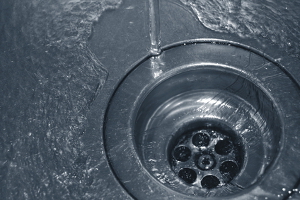 Encountering plumbing problems in the home is very common. The plumbing and drainage systems of a house are subject to a number of defects and can cause problems in the most unexpected areas. This can cause a major disruption in your everyday lifestyle. Drainage problems can be quite frustrating and hard to overcome. If a specific issue is beyond control, then it may be time to contact a plumbing contractor who would be able to provide all the services needed to fix your problems. Call Jar-Dab Plumbing, Inc. for The Colony drain cleaning and have yours done professionally by the experts.
Safer Way of Drain Pipe Cleaning
The best way to keep your drains clean is to call our reputable The Colony plumbers. We can safely clean your drains to remove all the buildup and tough stain in them. Our way is the best way as we do not use abrasive drain cleaners. Drain cleaners only end up damaging your pipes more.
The use of specialized equipment for drain cleaning sometimes incorporates a jetting of water. Many plumbers are using this method because it does not harm the drains. Our plumbing staff is made up of professional plumbers who clean drains in bathrooms, kitchens, toilets, sinks, condensate pipes and more.
Harmful Toxins in the Drains
A major concern is the germs, molds, and bacteria that dirty pipes may be hiding. These microorganisms are grave health hazards and can cause a number of illnesses to your family. Think of your kitchen sink drain and all the germs inside of it.
Dangers of Using Drain Cleaners
Most people turn to drain cleaners. When their drains become clogged, grabbing a can of a well known drain cleaning agent can rip the buildup loose. But there are many expected dangers that you might not be aware of when it comes to using them:
Corroded lines
Harmful toxins in water
Some do not work effectively
Chemicals are bad for the environment
Clogged Pipe Buildup
Dirty pipes may be hidden from our eyes, but their effects can become apparent throughout the rest of the home. One of the main intrusions, from a clogged pipe, is the smell of it. Fumes from these pipes can come up through and leave their mark on the interior of your home.
Whenever you need The Colony drain cleaning services, don't waste your time on inexperienced plumbers. Call in the specialists and have it done right. You will appreciate faster draining lines in your home.
The Colony Drain Cleaning Professionals Provide:
Drain cleaning services
Sewer and drain cleaning
Sink drain cleaning
Drain pipe cleaning
Drain and sewer cleaning
Kitchen drain cleaning
Plumbing drain cleaning
Sewer cleaning
Drain cleaning
Drain line cleaning
Bathroom drain cleaning
Sewer line cleaning
---
Recent Drain Cleaning Related Articles
What Are Some Common Items That I Should Never Put down the Drain?

It's a horrible sound, one that anyone dreads hearing as they try to rinse the dishes: that hollow "gurgle" that heralds in a clogged drain. Indeed, as you try to maintain a clean, sanitary kitchen, you'll find that a properly working sink is invaluable. But with all […]

What's Causing Your Clogged Drains?

Your home has a system for managing your waste water that either includes a main water line served by the city or a septic system if you live in an area not covered by city water services. Your wastewater will go down into a septic tank installed […]