High Quality New Construction Plumbing Installation In North Texas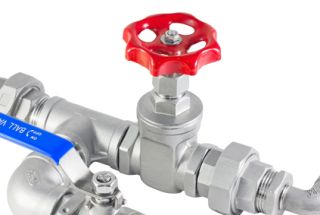 Most home and business owners understand just how important it is to make sure you have a dependable contractor on hand that will get the job done right when it comes to your plumbing system, and at no time is this more true than when you are having your plumbing system installed during the construction of your home or business building. When you trust this kind of work to someone with less experience, or a contractor who cuts corners in their work, you could quickly find yourself with a laundry list of issues a couple of months down the road, or the first time you need repairs for your system. When you are having your new construction plumbing installed in your new home or commercial building, there is always the chance that something could go wrong, but when you trust this work to a team of dependable and experienced plumbing contractors, you minimize that risk. Here at Jar-Dab Plumbing, Inc., we are a team of professionally licensed and insured The Colony plumbing contractors that have the skill and expertise needed to make sure that your new home or business plumbing installation goes off without an issue.
Anytime you call our team of professional North Texas plumbing contractors, you will always be talking to a licensed professional. We are a family owned plumbing company, and as such, we take a great deal of pride in all of the high quality work we are able to deliver to each and every one of our customers. We never cut corners when it comes to our work, and we always stand behind the finished results of our projects 100%. When you are looking for a highly experienced plumbing professional for your new home or commercial building's plumbing installation needs, look no further than the experts at Jar-Dab Plumbing, Inc.
Residential New Construction Plumbing
Here at Jar-Dab Plumbing, Inc., we understand that the process of building a brand new home from the ground up can be a daunting experience, and that there are a lot of things you are going to have to keep a close eye one. When it comes to your new home's plumbing, however, you can have peace of mind knowing that our team of plumbing experts have everything under control. We work directly with you through every phase of the project to ensure that your new plumbing system is installed to your exact specifications, is up to code, and is done without causing problems to any other area of the home. From the initial boring, to the final fixture assembly, we work to make the process as painless as possible so that you can start enjoying your new home as quickly as possible.
Commercial New Construction Plumbing
Here at Jar-Dab Plumbing, Inc., we provide complete new construction plumbing installation for commercial properties throughout the North Texas area, no matter how big or small. Whether you have a new restaurant that is being put up, or a brand new retail shopping center, our team of plumbing experts are ready and willing to see the task through. We will work with you from the ground up to make sure that your business's new plumbing system is perfect for the specifications of your building and meet with your complete approval. As a business owner, you want to make sure that you have the best plumbing company in the area working on your new commercial space, and that is exactly what you'll be getting when you call in the professionals at Jar-Dab Plumbing, Inc.
If you are looking for a reliable plumbing contractor in The Colony and North Texas, give us a call today at 972-625-0083, or fill out our online request form.