The Colony Tankless Water Heaters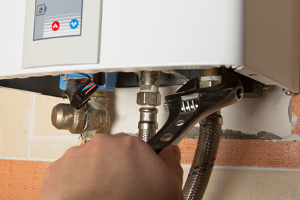 The Colony tankless water heaters are becoming more popular now because of the many great benefits that they offer. One benefit is that they will save space in your home. They are a safer type of unit and also will help to reduce the cost of your heating. If you are looking for an energy efficient system as well as an endless supply of hot water, then you should look into purchasing a tankless water system from Jar-Dab Plumbing, Inc. as we install them professionally. But before you purchase one, it's important that you learn more about them.
Considerations for Tankless Water Heaters
There are many buying guides for all of the various choices of water heaters that you have to choose from. Our skilled The Colony plumbers can help you choose the one that best suits you and your family. Consider the size of the home and family unit before any installations.
Tankless Water Heater Services
Tanklesss Water Heater Installation
Electric Tankless Water Heater System
Gas Tankless Water Heater System
Benefits of Tankless Water Heaters
The tankless options in The Colony are perfect for households that have no space for a conventional tank. Tankless does not store water, so you're saving money on both your water and heating bills. Tankless units reduce water heating costs as much as 50%!
The tankless type of hot water heaters are very efficient thanks to advancements in plumbing technology. They do not utilize a tank as they are equipped with the ability to heat water quickly. You'll experience the following benefits:
More space
Hot water on-demand
Save money on energy bills
Efficient On Demand Water Heater Design
Within all homes in the United States, multiple and simultaneous hot water demands necessitate high flow rates, the large, stand-by hot water reserve a tank-type heater provides remains a prized element. The operating and energy efficiency of tankless water heaters continue to improve across the industry. Call today for more details.
Instant Hot Water Delivery
No one uses hot water 24 hours a day, but you're paying to heat water all day long. With a standard water tank, you heat and reheat the same water over and over. Tankless heating technology is a more efficient way to heat water while saving money and recapturing valuable space.
If you would like to see how a The Colony tankless water heater could be beneficial to your home, call the water heater experts at Jar-Dab Plumbing, Inc.. Our plumbers can safely and accurately design and install your tank for maximum results. Come to us for better savings.
The Colony Tankless Water Heater Experts Provide:
Gas tankless water heaters
Tankless hot water heaters
Tankless water heater repairs
Instant hot water heaters
Electric tankless water heaters
Tankless water heater installation
Tankless gas water heaters
Tankless electric water heaters
Water heater repairs
---
Recent Tankless Water Heater Related Articles
Tankless Water Heater Basics in The Colony

If you are remodeling your home or thinking about replacing a hot water heater, you might be considering tankless water heater systems in The Colony. There are many good reasons to consider either a whole-house tankless water heating system or several strategically placed "booster" tankless hot […]