Highly Skilled and Professional Krum Plumbers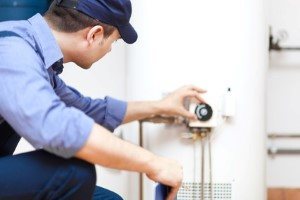 At Jar-Dab Plumbing, Inc., our Krum plumbers are here to help ensure that your plumbing system always performs properly when you need it. We are adept at all manners of plumbing installations and repairs.
Each time that we are hired, our Krum plumbers are honored by the trust that local families and businesses place in us. We understand the importance of your plumbing system. As such, our team works their hardest to provide the highest quality plumbing services possible. In this way, we can guaranteed your complete satisfaction with everything that we do.
Call Jar-Dab Plumbing, Inc., today if you need to hire a professionally licensed plumber in Krum. Our polite and knowledgeable staff would be happy to answer any questions that you may have about your plumbing system or about our wide line of exceptional services. We would be excited to schedule your appointment today.
Plumbing Fixture Installations and Repairs
Every morning, you and your family rely on your plumbing fixtures to get ready for the day. If you plumbing fixtures are old, outdated, damaged, or unreliable, you and you family will struggle to get ready in the morning. At Jar-Dab Plumbing, Inc., our Krum plumbers can install new plumbing fixtures for your and repair your current faucets, toilets, and shower heads.
With our help, your plumbing fixtures will operate in a way that is customized to you and your families unique needs. Updating your plumbing fixtures is a great way to improve your family's enjoyment of your home. Repairing malfunction plumbing fixtures ensures that your system provides for all your needs.
Plumbing Appliance Installations and Repairs
At Jar-Dab Plumbing, Inc., our Krum plumbers also have the ability to install or repair your plumbing appliances. We specialize in installing, repairing, and replacing water heaters and garbage disposals. With our help, these critical portions of your plumbing system will always operate in the best possible fashion.
Leak Repairs and Sewer Cleaning Services
In addition to maintaining your plumbing fixtures and appliances, our Krum plumbers can repair every aspect of your plumbing system. We have the skill necessary to handle the most difficult jobs including leak repairs and sewer cleaning services.
Whenever you are in need of plumbing related services, you can feel confident knowing that our professionals can provide for all of your needs. After our services, you plumbing system will perform at its absolute best.