Tips For Preventing Plumbing Repairs This Winter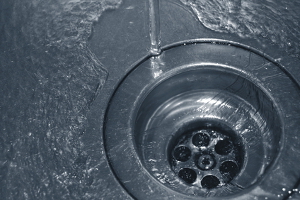 When it comes to wintertime in The Colony, the most common plumbing issue is frozen pipes. It's not uncommon for pipes to freeze, leaks to run amuck, or clogs and backups. As a local plumbing company, we find that most of these problems could have been prevented. Every year, we tend to get dozens of calls about these common plumbing issues.
And though we are certainly happy to assist others with our plumbing services, we know that it's extraordinarily inconvenient for tenants or owners to develop plumbing problems. To avoid plumbing repairs this winter, take a look at the following tips.
How To Prepare Your Plumbing For Winter
Most water heaters fail in the winter, so make sure to have it inspected by a plumber. units can fail throughout the winter. we tend to suggest a water heater inspection and clean-out twice per year, but it really depends on how hard your water is. If there are more sediments in the water supply, you will need more regular service.
Camera pipe inspections are very useful in preventing leaks. With a regular sewer main inspection, the video feed permits property managers and homeowners to see what we see inside your pipes. Pipe examination will uncover any problems with leaks, corrosion or sediment buildup. You'll find out if there are any cracks or points of vulnerability.
Hydro jet cleaning will remove all the sediment buildup and other things stuck in the pipes. This is an important way to keep the lines moving freely and to prevent corrosion that leads to sewer line replacement.
Winterize the plumbing. Mother Nature likes to throw a wrench in the works during winter. As mentioned, this is the most common time for emergency plumbing repairs. The changes in weather from just night to day can shock your pipes. This can cause leaks or pipe freezing as temperatures drop down at night. This is why we tend to urgently suggest taking the required steps to safeguard your plumbing by wrapping it. All the exposed plumbing on your property should be insulated against the freezing weather.
We can help!
Contact Jar-Dab Plumbing, Inc., your local The Colony plumbers, for help or to request an estimate. Our team has helped local families with plumbing services since 1985. We can also help you prepare the pipes for the winter season or help you with other preventative measures. We offer you a full range of professional plumbing services in The Colony.