Common Dallas Plumbing Mistakes to Avoid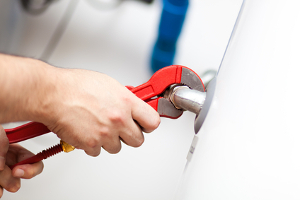 Taking care of your home can seem like a daunting task when you think about about all of the details involved, such as addressing the need for Dallas plumbing services. The worst part is that some of the problems that come up could be avoided. This is why it makes sense to let professionals take care of your service needs instead of trying to make this a DIY project. Without proper training, you are not qualified to take care of certain tasks and you could end up doing more harm than good.
Mistakes DIYers Make
If you do happen to try to take on your own Dallas plumbing repairs, you could end up making one of these mistakes:
Soldering Torch – Using flames to fix water is a common practice; soldering tools can be used to repair metal pipes. However, is used carelessly, this can result in hitting a gas pipe or having it fall over and start a fire.
Turning Off the Water – It's such a small and simple mistake to make but can lead to big problems. If you forget to turn off the water, you could end up with a flooded home.
Not Getting Help – Finally, when you realize that you are in over your head it is time to call in the experts. Yet many people are still too stubborn to do this so don't be one of these people.
Mistakes Homeowners Make
Even if you are not planning on tackling your repair needs on you own, you can still try to make sure you don't make homeowner mistakes that could lead to the need for repairs.
Grease Down the Drain – It happens, you go to wash a frying pan and realize you left the bacon grease in it. The problem is that too many homeowners purposely pour grease down the drain unaware of the blockage problem that they are about to cause.
Flushing Trash – The only things that should get flushed down your toilet are toilet paper and organic matter. Anything else can cause a clog or worse.
Exposed Pipes – Whenever a freeze hits, you need to make sure that your pipes are covered and not exposed. Without doing this you could end up with a busted pipe.
When you realize that you need to call in Dallas plumbing repair experts for your service needs, the name to rely on is Jar-Dab Plumbing, Inc. We can take care of a large variety of important services with the utmost care and precision. Give us a call today and let us show you in person how we earned the impeccable reputation we have.