Different Ways in which Plumbing Repairs will Prevent Costly Replacements in Little Elm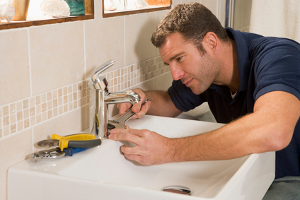 There are many reasons to hire a plumber. A plumber can help get your home's plumbing problems resolved making them safely go away. But you can't have them done unless you call for Little Elm plumbing repairs.
There are many plumbers in your area who are more than capable of taking care of your plumbing issues. Those that are insured and certified should be the ones to call on for top quality repairs.
Plumbing Repairs
Plumbing repairs will preserve your plumbing components. Toilets can back up and not flush when you need them to. Many have leaking seals that can cause injury. Plumbers can make your toilet stop from backing up and also tighten the seals.
Plumbing is not just restricted to the bathroom. Plumbing is all throughout our homes. Even in our dishwashers do we see problems. Anything that runs off of water can be construed as a plumbing component.
No matter if your bathroom sink is not working or the pipes are making strange noises behind your wall, you can count on professionals to take care of your problems. Ignoring these and other plumbing problems will only fester the problem.
Common Plumbing Problems
Common plumbing problems are experienced daily. When they are noticed, it is recommended that you call in a plumber for Little Elm plumbing repairs before they get even worse.
Clogged drains
Faulty water tanks
Blocked toilets
Pipe damages
We have all experienced clogged drains at some point in time. Maybe you've thrown something into the drains that rejected it and backed it up, maybe it is years of gunk buildup. Drains that are clogged should not be repaired through store bought drain cleaners.
Drain Cleaners
Drain cleaners do more harm than good as they eat through the pipes and produce toxins into the water supply. You should never use them for a long term solution. Instead, you should call in a plumber.
Sure a plumber would cost more than a bottle of liquid drain cleaner. But they will prevent you from having problems in the future. Future problems can end up costing you more than smaller ones would.
There is a lot that can wrong with the plumbing inside of your home. In order to protect it better, you should call a certified professional plumber like the ones that you'll find at Jar-Dab Plumbing.
They can attend to your Little Elm plumbing repairs quickly and conveniently. Making an appointment with them is an investment for the future of your plumbing. They are the plumbing techs who can get the job done right.