The Basic Facts Of Garbage Disposal Repair And Maintenance in The Colony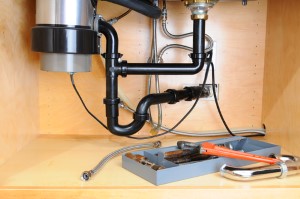 Just about every home in the country has a garbage disposal of some sort. However, when the machine breaks down, most people will also reach for the phone to call a repairman. For those that do not live in an apartment building or complex where maintenance is included, this could become quite expensive. Learn the basics of garbage disposal repair in The Colony and keep that money in your pocket where it belongs.
This may seem a bit silly to suggest, but read the manual. We are all guilty of installing something blind or plugging it in and waiting until something bad happens before ever opening the instructions. By taking the time to read the manual, which will usually include some do's and don'ts, breakage can probably be prevented.
Another tip is to know where the reset button is on the garbage disposal in The Colony. Most machines will have either a reset button or need an Allen key to reset it. This button is usually popped because something gets jammed in the machine. Make sure the power is killed, clear the machine of any obstructions, and then pop the reset. Once that is taken care of, turn on the power to see if it is working.
One thing that will often happen when using a garbage disposer is a buildup of small garbage particles. In the summertime, this can result in a rather large fruit fly community taking up residence in the home. There are various chemicals and enzymes that can be poured down the drain on occasion that will help alleviate this situation. When used properly, that buildup will be prevented and the bugs will never make an appearance.
Garbage disposals are something that we take for granted. Because of modern conveniences, we pretty much assume that the device will be there and that it will work properly. Because of this nonchalance, damage can occur that people are not prepared to address. Take the time to do some preventative maintenance, learn the basics of repair, and read the manual. Hopefully, the appliance will stay in working order for years to come.