What are Garbage Disposers for in The Colony?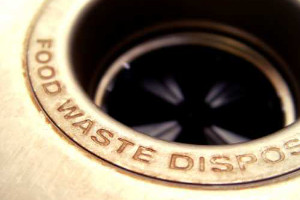 Garbage disposers in The Colony are also popular as food waste disposer or garburator. These are electrically-powered devices installed under the kitchen sink to collect small pieces of food residue during dishwashing. You can find them in between the kitchen sink and the trap. They are a common device in many modern households in the North American region. Other countries also use them to encourage the production of biogas. The Colony plumbers recommend their use to have a better food waste disposal.
Garbage disposers primarily shred food scraps with the aid of heavy water flow. By shredding the food residues into smaller pieces, the impeller arm and plate attached to the device forces the liquid and the particles down the kitchen drain. Although most devices run through electricity, you can also find such items that work through the pressure of water in the sink. You can ask the The Colony plumbers to install the device for you.
Since it is an important part of every modern kitchen, you have to see to it that you care for your garbage disposer well. With proper care, it can last for a decade or more. You do not need to hire The Colony plumbers to care for it. Just follow the owner's manual to extend the life of the garbage disposer. Do not overfill it with food scraps. Check the manual about the different residues you can grind with it. Most garbage disposers are not suitable for bones and coffee grounds. Never use bleach and drain cleaners. The strong chemicals can cause corrosion and damage your device. To reduce the smell of the disposers, pour water before and after using it. You may also pour warm water in it while grinding