Home Plumbing Fixtures in The Colony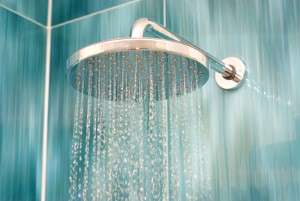 Home plumbing fixtures in The Colony are all the permanent, fixed items in your home which are connected to the plumbing system. This includes items such as the kitchen and bathroom sink, toilet, bath, shower as well as the tapware that service these items. The best advice for choosing fixtures is to coordinate all the various elements and maintaining a theme. Licensed plumbers and master plumbers are best placed to install and maintain all plumbing fixtures in the home, and in many cases they are the only individuals legally permitted to carry out this work. Read on for more background on the various fixtures and what is available.
Types of home plumbing fixtures
These are the primary plumbing fixtures in The Colony for installation in the home:
Toilets – there are a number of different types of toilet, including floor and wall mounted units as well as one or two piece units. Most modern toilets have a dual flush option, which maximizes water savings options. If space allows many homeowners will install a bidet alongside a toilet for greater hygiene and convenience
Showers – these come in a range of configurations, including those with or without a shower base. Large open plan showers with no enclosures are currently very popular. Shower heads are increasingly more sophisticated, with aeration and pulse functions for an enhanced bathing experience.
Baths – besides regular fitted bathtubs, there are also freestanding units – in a variety of styles and sizes. Baths come with a range of features including heated whirlpool jets and pump-generated spa circulation.
Sinks and basins – bathroom sinks or basins come in a variety of styles, including wall mounted, above counter and self-rimming versions. One has the option to have two separate taps or a single mixer version. Busy homes may want to consider twin basins. Kitchen sinks must be practical, with a range of materials available; including stainless steel, cast iron and composite options.
Tapware – tapware or faucets offer a way of creating a theme for a kitchen or bathroom, particularly if you choose products from the same manufacturer or range. Water conservation is a major issue when considering tapware, so consider the rating appropriate to your locality for maximum savings.
5 top tips for water savings
There are a range of water conservation measures you can implement in the home, which can help make a difference to your bills and the impact of your home on the environment. These simple tips include:
Putting the plug in when you run a tap
Installing economical, low flow tapware and showerheads
Having a plumber fix any leaks or appliances promptly
Installing a rainwater tank and benefiting from this free source
Only running your dishwasher and washing machine when they are full