When Should I Replace My Garbage Disposal?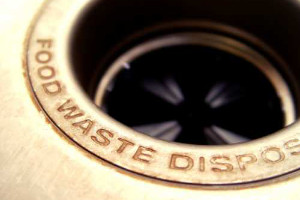 At some point, all appliances need to be replaced, but it can be difficult to know exactly when it's time to pull the trigger. When you use an appliance regularly, you have time to get used to its "quirks", so you won't notice as it becomes less efficient and less effective. Also, even while a replacement of an appliance can be more beneficial in the long-run, most homeowners will choose repairs over a replacement in most instances.
That's definitely the case for garbage disposals. At Jar-Dab Plumbing, Inc., our Colony Plumbers can help you decide whether repairs or a replacement are right for your garbage disposal, and we'll be able to handle the entire garbage disposal installation if a replacement is necessary.
Here are a few of the signs that you should look out for that may mean that it's time to replace your garbage disposal:
It Frequently Clogs
If your garbage disposal gets clogged very frequently, it probably means that you need to have it replaced. However, it may simply mean that you haven't been taking proper care of your garbage disposal. Before you contact a plumber, try taking these steps:
Run water during use and for at least 20 seconds after use.
Only dispose of food items that are approved by your manufacturer.
Cut up items into small pieces and feed them in slowly.
If clogs persist, you most likely need to replace your home in The Colony's garbage disposal with a larger model.
You Have to Reset the Disposal Frequently
It's not unusual to have to push the reset button after a clog or after you've put large amounts through the disposal, but frequent resetting could mean that the motor is failing and the unit needs replacing.
You Can't Get Rid of Odors
Odors coming the garage disposal in your home in the The Colony can be a sign of major problems with the appliance. You can clean it by running ice cubes, baking soda and vinegar, citrus peels, and some dish soap through the grinder. However, if the odors still remain, you may need to have your garbage disposal replaced.
The Blades Are Dull
If food is getting more difficult to grind, the blades on your garbage disposal are probably becoming dull. You will likely need to have the entire unit replaced.